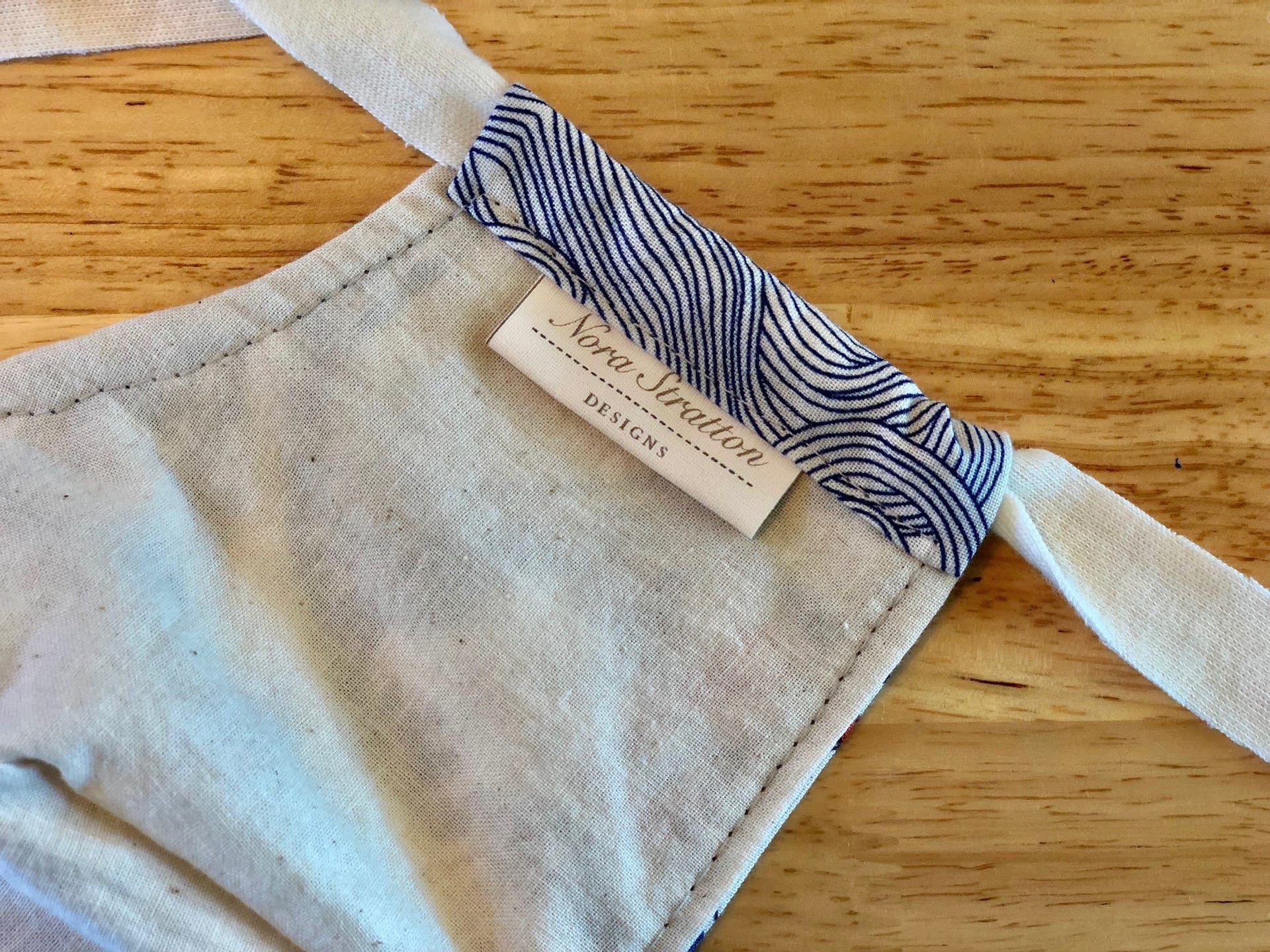 WINTER SALE!
All Masks $15!
The Mask Project: It started out with making masks for my family and my senior neighbors, now I have made over 300 masks.

M A D E I N C A L I F O R N I A
Kids Masks
Comfortable, fun fabric kids masks
that fit well.
$16 SALE: $15
Adult Masks
Lots of cool, fun fabrics.
Available in regular & large adult sizes.
$18 SALE: $15
Custom Fabric Masks
Like to pick your own look?
Over 30 fabrics to choose from.
$20 SALE: $15
CUSTOMER REVIEW
Shannon, Sausalito
I love these masks. They're easily adjustable, comfortable, simple to use, hang around my neck when not in use, and are definitely the coolest looking masks I've seen. I ordered two more after my first one and will definitely get more. If we have to wear these things, I'm grateful Nora is making it fashionable!
CUSTOMER REVIEW
Buz, Sausalito
Nora Stratton, whom I found on NextDoor has found a niche making breathable designer masks. I bought 3 and she donates a percentage to the Marinship folks who are making protective plastic shields for healthcare workers.
Nora has sourced extraordinary fabrics and you'll have fun selecting one for you and anyone else, men, women, kids. I'm recommending Nora Stratton Designs so do contact her .. support our locals!
CUSTOMER REVIEW
Jill, Mill Valley
I love them thank you!


CUSTOMER REVIEW
Vicki, Sausalito
Thanks Nora. Love the masks and will spread the word. Looks like we will be wearing them for awhile
so may as well do it in style.
MORE CREATIONS
I also make one of a kind garments and accessories